Rewarding You For Saving Your Pennies
Enjoy a great rate when you bring new funds to your trusted Credit Union. For a limited time, we're offering:
A Special Certificate with a 4.35% APY ($500 minimum)
You choose the term, from 3 to 18 months
Just 50% must be funds new to First U.S.
Rates are guaranteed and funds are insured by NCUA
Stop by a branch or call (800) 556-6768 to take advantage of a great rate for certificate funds. Better rates, lower fees, and excellent member service that you can depend upon from your neighborhood community credit union. But hurry – this special rate is only available for a limited time.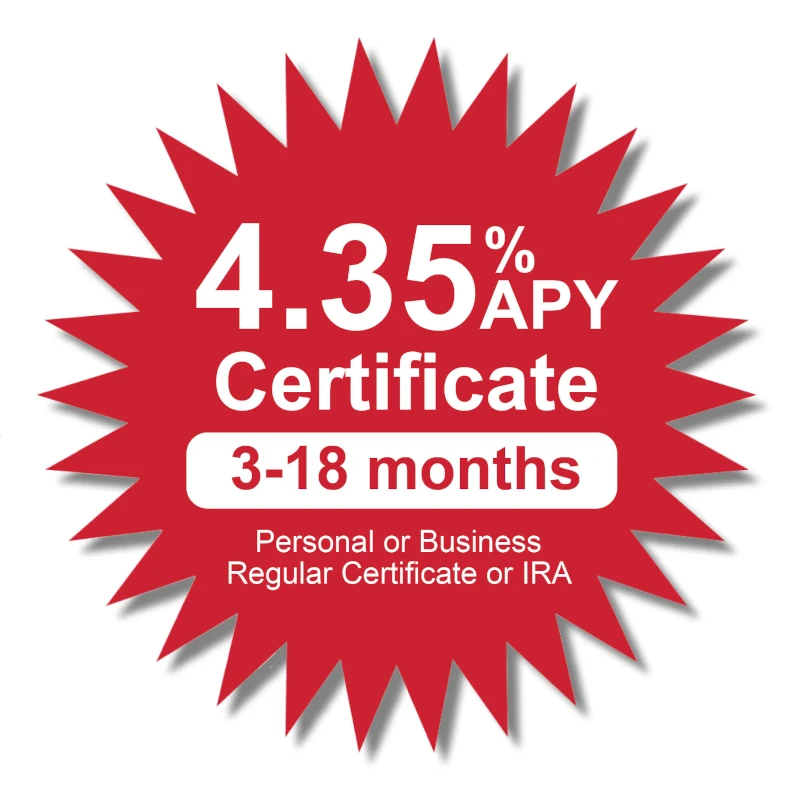 Certain restrictions apply. Annual Percentage Yield (APY), offers, rates and terms effective 03/31/2023 and subject to change without notice. $500 minimum. $500,000 accumulated maximum per member. At least 50% of deposited funds must be new to First U.S. APYs assume principal and dividends remain on deposit to maturity. Penalty for early withdrawal. Withdrawals will reduce earnings. Special certificates mature as standard rate certificates.