Quarterly Newsletter

Message to the Membership
As we reflect on 2022 we are pleased to report that we remain safe and sound, well capitalized and a preferred alternative to big banks. As a not-for-profit financial institution, you, our member-owners, are our priority, and we worked hard to meet our mission of providing you with more value to enhance your lives, living our commitment to "people helping people".
In 2022 we beat the previous year's loan records. We funded $140M in loans to members. We helped members reduce the cost of debt and affordably finance important purchases, putting our assets to work for our members. Over the year share growth returned to more normal growth levels. As rates rose, we provided new opportunities for members to increase their wealth and benefit from high-yielding certificate specials. We were proud to continue our commitment to assist members with our suite of unique emergency relief programs like our 0% Fire and Storm Emergency Loans for members who were hit hard by natural disasters and our Payroll Assistance Program for government employees. The GoGreen Loan program was expanded and thrives as we offer members low-cost unsecured financing for energy efficiency projects and improvements. It continues to set us apart as a local leader in green financing. This program expanded offerings and grew as more people took advantage of its important benefits.
As total assets exceeded $541M, we were proud to roll out major initiatives, including an upgrade to our mobile app and online digital banking capabilities, investing in your convenience. We also opened a new Roseville Branch from an opportunity to partner with a local credit union. We were pleased to welcome many new members and created checking and digital service relationships that increased convenience and saved members money. The addition of online chat and the increased use of Zelle® shows our commitment to advancing the products and services you want and need. We're proving that we are "Big Enough to Serve – but Small Enough to Care".
In 2023, please think of us first. We're here for you to help you fend off inflation and consolidate more expensive debt to improve your financial well-being, buy a new vehicle, a home, or save for the future. We also continue our quest to work toward additional branch and service opportunities. As a financial cooperative, our volunteer officials and staff put you first and welcome everyone in the communities we serve. Your satisfaction is our number one priority, and we strive to exceed your expectations. We pledge to bring you more value and to deliver it with the personal service you deserve. Please share the benefits of credit union membership by encouraging your family and friends to become member-owners. We sincerely thank you for your business and for your referrals.
As CEO, I have been honored to serve the membership of this credit union for over 35 years. It is about the people. I thank the staff who has been so dedicated and the Board who has been so supportive throughout my very rewarding career, as we worked hard to help members every day. While I will be retiring soon, the Board has been confidently working to find my replacement. We remain safe and sound and well prepared to take on the challenges of 2023 and beyond.
As Board of Directors Chair, it is bittersweet to see Carol transitioning into retirement. The Board is excited for Carol to enjoy her retirement while also recognizing Carol's immeasurable contributions to First U.S. as CEO over the last 15 years. As a true leader, Carol has tirelessly led her executive team and the entire staff in helping First U.S. to achieve great success for the benefit of our membership. Thank you, Carol, and we wish you the very best in your retirement!

Seven Benefits of a Home Equity Line of Credit
Enjoy a low introductory rate – 4.99% APR for six months, then as low as Prime + 0%. Most institutions no longer offer an intro rate and typically add a "margin" to Prime Rate. Plus, our Home Equity Line of Credit (HELOC) rate is still lower than other lines of credit – especially credit cards or personal lines.

Keep your low-rate first mortgage – tapping into your home's equity through a HELOC allows you to keep the low rate on your current first mortgage.

No application or annual fees – you'll save right away on fees with a First U.S. HELOC.

A HELOC is more flexible than a fixed-rate loan – a line that is available when you need it, and your credit line replenishes as you pay down any advances.

Use the funds for any reason – from home improvements to debt consolidation, medical expenses, or family vacations, your line of credit can be used for any need.

Interest may still be tax-deductible – the interest on your line used for specific home improvements may still be taxdeductible (consult your tax advisor about your individual situation).

Use only what you need – your first U.S. HELOC has a 20- year draw and repayment period, so your line is available to access for a full 20 years. Use it as you need it, and if you don't use it, there's no interest.
There are many benefits of using a First U.S. HELOC to tap into your home's equity. Ask us today about a free, no-hassle consultation with one of our Real Estate professionals. We can answer any questions you have, and help you make the right choice for your home financing needs. Just visit firstus.org, call us at (800) 556-6768, or stop by your local branch.
Annual Percentage Rate (APR), terms and offers effective 04/01/2023 and subject to change. APR is variable and based on Prime Rate as published in The Wall Street Journal on the last day of the previous month (currently 8.00%). Your actual rate may vary based on your credit history and CLTV. Minimum APR 3.99%; maximum APR 15%. 20-year draw/repayment period with no annual fee. $499 opening fee for 2nd trust deeds or $799 for 1st trust deeds (waived if $5,000 initial advance is taken and account remains open for 3 years), plus recording fees. Certain restrictions apply. Appraisal fee may be required. Owner-occupied, CA properties only. $200,000 maximum loan amount. Not available for purchases. Payment example, 6 monthly payments of $6.60 for each $1,000 borrowed, followed by 234 monthly payments of $8.34 for each $1,000 borrowed. If only minimum payments are made, a balloon payment will result.
Low-Cost Financing for Energy-Efficient Improvements
Spring is officially here, which means at some point the storms will stop and it will be time to dry out and get ready for a Central Valley summer. Get your home ready and boost your energy efficiency with a First U.S. GoGreen Loan.
Enjoy low-cost financing for certain energy-efficient improvements like:
Cooling and heating systems
Energy efficient windows, appliances, and lighting
Water heaters, heat pump water heaters, low-flow shower heads, etc.
Cool roofs – and more
And, best of all, you can save on more than your energy bills with low, fixed rates, fast local approvals, no annual fees, no closing costs, and no prepayment penalties. There's no lien on your home, no equity required, and even renters can take advantage of the savings by self-installing certain ENERGY STAR® appliances.
Call (916) 576-5648 today to speak with Jade Lim, our GoGreen Loan specialist, about making your home more energy efficient.
We're proud to work with Southgate Glass, one of the GoGreen Home Financing Participating Contractors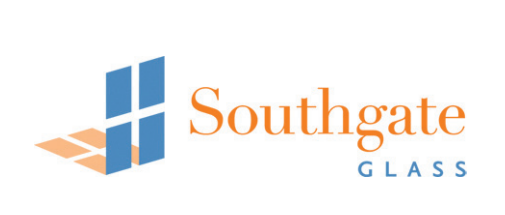 First U.S. does not endorse or encourage the product, services or participating contractors. Terms and offers effective 04/01/2023 and subject to change. eStatements are required, or a statement fee may apply. Cannot be used to refinance an existing First U.S. loan.
2023 Annual Meeting Results
On February 23rd, First U.S. held its Annual Meeting. Board and Management highlighted a successful 2022, and during the meeting, Brian W. Doyle, Jamie Gomes, and Clarence Parkins were re-elected by acclamation to serve additional three-year terms. We thank our volunteer Board of Directors for their dedication and service to First U.S.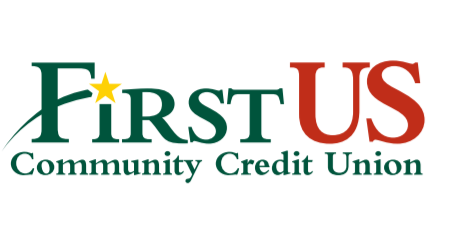 The branches and offices of First U.S. will be closed Monday, May 29th for Memorial Day; Monday, June 19th for Juneteenth, and Tuesday, July 4th for Independence Day.

(916) 576-5700 or (800) 556-6768
Phone Center hours: Mon-Fri, 9:00 a.m. – 6 p.m.; Sat, 9 a.m. – 2 p.m.
firstus.org • 90f6f9e2e3e4e5e3d0f6f9e2e3e4e5e3beffe2f7
This publication does not constitute legal, accounting or other professional advice. Although it is intended to be accurate, neither the publisher nor any other party assumes liability for loss or damage due to reliance on this material.
© 4/2023 First U.S. Community Credit Union